An excellent level of familiarity with some IDE (integrated development environment) is required for web development. One can work at ease when it is free and provides most of the features. 
CoffeeCup HTML editor is free to download and use. It includes an FTP uploader, a Wizard for creating tables, frames, and fonts, as well as more support for HTML5 and CSS3. Coffeecup is a great tool for those who want to create their Web sites quickly and easily.
Props
The paid version includes a WYSIWYG editor.

Fully compatible with MacOS and Windows.

Paid version extends the capability by adding HTML and CSS validation, hypothesized code completion, tag library etc.


Autocomplete tags make life easier.
Cons
The library's functionality and materials are largely restricted to the paid version.
License / Cost
Free to try  with multiple paid plans. Cheapest plan costs $19 a copy
Review
Rating: 4.5 looking at the features it provide.
HTML-Kit – Webpage Editor
HTML-Kit is an open-source text editor that allows you to create, edit, preview, validate, and post Web pages and other text files.
The full version is available for Windows for free. Despite its name and the small size , HTML-Kit is a multipurpose development environment that supports several scripting and programming languages.
Props
Edit and preview pages side by side.
Leverage shortcuts to expedite development.
Built-in HTML tidy that keeps the code clean.
Hex and rgb color code help for HTML and CSS code.
Supports multiple projects at the same time in different tabs.
Specifically built for web page editing, keeping in mind the web developers need.
Supports drag and drop development.
Syntax highlighting for multiple web languages and programming languages.
Supports FTP file editing.
Cons
Only trial version is available, no free version for personal use.
Problematic for legacy browser testing.
Bad support for non-English script.
License / Cost
30 days trail version / $49 student copy is the cheapest available
Review
Raring 3.8
Amaya Discontinued
Amaya is an open-source software project hosted by W3C. Amaya is a Web Editor with some unique features. Developers, for example, can update documents directly from the Web.
Integrated viewing and editing capabilities are seamlessly integrated into a homogeneous program. This C-based editor can be run on both Windows Unix and MacOS X.
Props
Open source, can be contributed by any developer.
Usable for remote code change. Remote file management is available in single package.
Supports wide range of formats, SVG, SMIL animation, transparency etc.
Helpful for CSS beginner developers. Possible to create detailed stylesheet with little knowledge.
Cons
Some ambiguities in work, failures and random acts during operation
License / Cost
W3C Software Notice and License
Review
Rating 3.8
Notepad ++ – Lightweight editor for Windows
The free Notepad++ program replaces Notepad in terms of editing source code. Notepad ++ supports multiple languages.
Notepad++ is written in C++ and uses pure Win32 API and STL, so it performs well even with a minimal amount of code and many procedures.
Props
Consumes less memory, light on computer resources.
Very little learning curve.
Portable version availability, no installation required.
Extendable functionality using existing plugins. User can easily create their own plugins.
Multiple tab functionality makes it easy to work on multiple files at the same time.
Free for commercial use with no ads what so ever.
Cons
Available only for Windows.
Cannot be substituted with IDE
License / Cost
100% free for personal and commercial use
Review
Rating: 4.2 for notepad++ as it is one of the light weight editor for windows user.
Komodo – Free Editor for programmers
Komodo Edit is a free and open source code editor that is fast, smart, and free. XML, HTML 5, CSS3, Javascript, Perl, Python, Ruby, Javascript, Perl, Tcl, Windows, Mac and Linux platforms are supported.
Among the features are syntax highlighting, syntax checker, background, and excellent features such as AutoComplete and ToolTip.
Props
Cross platform compatibility.
In-built intellisense.
Perfectly working code completion.
Jump to function definition capability.
List classes , functions in sidebar using plugin.
Nice syntax checker.
Customizable commands and shortcuts.
Spell checker.
Macros for JavaScript and Python
Cons
Consumes lot of resources. Heavy on PC.
Looks like IDE but far less features than a regular IDE
License / Cost
Free for Development only license / Various licenses for beyond development use. Cheapest license is $12 a month.
Review
Rating 4.5, Better than any code editor with IDE like features.
Codelobster

– Freeware HTML Editor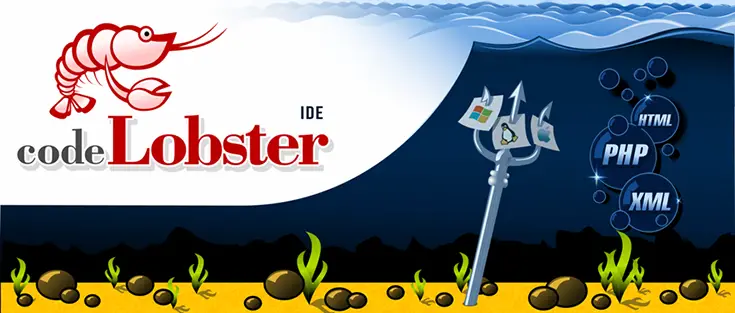 Codelobster is an open-source IDE that supports multiple programming and scripting languages.  It supports PHP, HTML, CSS, JavaScript files.
Due to its remote capability, it is highly used with Drupal, Joomla, JQuery, AngularJS, CodeIgniter, Symfony, Twig, Yii, CakePHP, Laravel, Magento, and WordPress.

Below are the main features of Codelobster:
Pros
Syntax auto-completion for PHP, HTML, Javascript, CSS

Help is one click away, F1 provides help for tags and attributes.

Capability like PHP debugger, allows viewing variable values from code.

SQL manager is used for CRUD operations in Codelobster. Additionally, it offers data exporting capabilities.

 

SQL Manager also offers auto-completion and highlighting for SQL Files.

Color schemes are available for different file types of code highlighting in Codelobster.

Remote access to files using FTP enables user to edit without downloading the file.
For HTML and CSS, Codelobster provides an inspector similar to Firebug.
Cons
The UI is slow due to its resource hunger nature.
Remote file access takes unexpectedly time consuming.
License / Cost
Freeware / $39.95 per feature
Review
Rating 4.2