Here are the very best IPS monitors for programming, coding, and for gaming as well. This guide includes monitors size from 24 inches to 34 inches. Plus, we have picked the best products for everyone. You can pick the curved one, vertical monitor, and monitor with the best speakers.
What separates a professional programmer from an armature one is the ability to understand the importance of the right gear.
Besides having a proper skillset, having the right piece of equipment can either make or break your success depending on the type of platform you are on.
Benefits of an IPS monitor for coding
Excellent Colour Reproduction
IPS panels can display more than 16 million different colors with their 8-bit RGB color depth. This makes them ideal for professional applications that require complex color schemes. 
Wide Viewing Angles
 An IPS screen can be comfortably viewed from nearly any angle without affecting the image quality, but a TN screen can only be viewed head-on. One of the main reasons IPS screens are superior to TN screens is this. 
Better Sunlight Visibility
IPS displays are capable of displaying clear and readable content under extremely bright or harsh conditions, whether natural or artificial.
Longer Lifespan
The lifespan of an IPS display is generally longer than that of a TN panel. However, This longevity depends on the applications for which they are being used and the circumstances in which they are being used. 
Best IPS monitors for coding- Highlights
Whether you're just a freelancer or a full-time office developer, a 24inch IPS screen will serve you right.
With that said, let's discuss a couple of the best budget monitors for programming in 2022.
Each one of these is known for its display, screen resolution, and backlight, so in the end, you won't be disappointed. They are listed as;
Top 6 IPS monitors for coding and programming in 2022
Each one of these is known for its display, screen resolution, and backlight, so in the end, you won't be disappointed. They are listed as;
KEY FEATURES
A stunning 3840 x 2160p 27inch screen that delivers four times the detail in HD
Compatible with HDR content at a reasonable price point
60Hz of modest refresh rate accoupled with 99% sRGB color gamut
Enables you to multi-task through its innovative PBP technology  
Adjustable VESA Mounting stand with swivel and tilt support
The best IPS monitors for coding are the ones that offer a balanced set of features between price and performance. Gladly, the Dell S27QS 27 Inch is that and much more!
For just under $300, it's quite versatile and can be used for anything, including programming. With a sharp 27inch UHD screen and a superior panel, you will be able to perform even the most hectic development.
On top of that, it has a couple of cool technologies, such as AMD's FreeSync support, which lets you enjoy true-to-the-color images without any screen tearing or stuttering.
Being a dell's finest creation, you can adjust the display to your heart's content. There are a couple of rotation options, along with the height and tilt adjustments to let you work with your preferences with ease.
In terms of picture quality, there is a lot that can be said for the Dell S27QS 27 Inch. The screen dimensions are at 3840 x 2160p or (4k), with wide viewing angles and superb color accuracy.
The visuals out of this display will look almost natural, and thanks to its 60Hz refresh rate, every transition will be smooth. One of the things which I personally like about this coding monitor is that it displays almost no glare under bright conditions.
However, the same can not be said for dark environments, which take effect with their small contrast ratio. However, that's just the fault of being an IPS panel rather than the monitor itself.
Despite a budget monitor for programming, it has quite a room for HDR content and settings. This is just a plus in my book and should definitely make a difference in the long run. You will also get a pretty solid port selection, at least for office work and coding.
| | |
| --- | --- |
|                   PROS |                      CONS |
| Impressive visuals with 4K effects | Low contrast means difficult to use under dull conditions |
| An elegant and professional design | Basic-level HDR settings |
| Easy to adjust for beginners |   |
KEY FEATURES
A 34″ WQHD coding monitor with a curved IPS panel and a superb 1000: 1
It covers 99% of the sRGB spectrum to give greater color accuracy and detail
Supports HDR 10 features for more serious workflows
Anti-glare coating along with a maneuverable stand
USB Type-C connection make it stand out from the rest
LG home accessories have long been popular with clients all across the world, and if you like their 34-inch monitor series, there is no way you won't enjoy working on this model. Meet LG 34WN80C, a luxurious ultra-wide monitor designed to tackle even the most sensitive screen issues.
This bad boy is completely curved with a staggering aspect ratio of 21:9. This means it will cover your programming setup quite well, allowing you to work for long hours without any complications.
Users love this monitor's wide viewing angles and tons of side adjustments. Like the Dell S27, it's configurable according to the user's needs and posture requirements. For a 32inch programming monitor, it's quite big, meaning work and entertainment can go hand in hand.
Although some users take its large screen as a drawback and to be honest, it can take some time to setting-up. However, it's not like there is a technical fault, and you probably will get a hold of it in the long run.
In terms of overall ports, you will get quite a lot of options with LG 34WN80C. For starters, there are 2-USB 3.0 connections as well as an extra USB Type C port for multi-device operation.
Now, taking a closer look at the screen itself, it's actually gorgeous. The three-side virtual borderless design makes it an ergonomic gadget on any desktop. At the same time, the curved bezels enhance the user's experience.
Software developers, as well as graphic designers, are quite impressed with the picture quality, and there isn't a lot of backlight bleed.
In the end, if you're looking for an ultra-wide programming monitor that has a great level of performance and a superb design, then this is the right product to get in 2022.
| | |
| --- | --- |
|                   PROS |                      CONS |
| Provides substantial screen real-estate | It takes a bit of time to be wall-mounted |
| Works great with MacBooks | It might require a USB docking station |
| Split-screen access |   |
KEY FEATURES
One of the best IPS monitors with an ergonomic body and ultra-sleek bezels
Designed for professionals through its three unique compatibility modes
AQCOLOR technology ensures that the colors remain vibrant and realistic
Eliminates flickering and screen tearing through its brightness intelligence
Easily rotatable and has a swivel functionality
At the number 3rd spot on the review, we have the BenQ PD32U. It's another popular coding monitor with tons of display features and a good amount of performance. The great thing about this device is that it supports 4K, which means everything will be crystal sharp on the screen.
This is ideal for programmers or graphic designers since they rely on pixel count and color accuracy. On top of that, there is a prominent emphasis on adjustability.
Whether you want to customize the stand height or change the tilt or rotation for maximum eye comfort, you can rightfully do so. Coming back to the display itself, it's an IPS panel in a 32inch form factor.
The pictures will be clear and detailed, thanks to the UHD high resolution. BenQ seriously did no trade-off in this department, and you can expect what you paid for.
Additionally, this monitor supports a dual-view mode, which is awesome if multi-tasking is your thing. While in terms of connectivity, you will receive a couple of USB 3.0 ports, as well as a single Displayport 1.2 and HDMI 2.0 slot.
This will ensure that your display remains relevant with the modern setup. The device uses AQCOLOR technology which helps the panel cover 100% of the sRGB spectrum.
The refresh rate is tucked at 60Hz, which is ideal for programming and office work. However, for game developers, I recommend looking for alternate options. It's also not that bright, T 250 cd/㎡, and users won't have to annoy themselves with screen flickering.
Overall, BenQ PD3200U is a professional programming monitor with everything you need. From 4K display to seamless adjustability and a wide plethora of connectivity, it will have you covered.
| | |
| --- | --- |
|                   PROS |                      CONS |
| An affordable IPS 4K panel | Dead pixels are commonly complain |
| Multiple stand adjustments | Not recommended for gaming |
| Factory calibrated sRGB |   |
KEY FEATURES
Multipurpose 24inch monitor that offers great performance at a reasonable price
It uses an anti-glare LED panel displaying at 1920 x 1080p
Crisp and clear visuals with 16:9 aspect ratio & around 5ms response time
Excellent sound quality through its built-in dynamic speakers
Thin-bezel design and VESA mounting
If you believe that the small things in life are the most important, then the HP VH240a is the monitor for you. It offers a miniature 24inch panel in full HD which will be more than enough to tackle your basic needs and goals.
For programming, the screen size might not be as relevant as expected, and the HP VH240a is living proof. It's a great option for programmers with modest setups or limited budgets.
First off, let's talk about the overall build quality. As you might've guessed, it comes in an innovative 24inch IPS panel which has a lot to offer than just the looks. Its virtually frame-less design and 3-sided narrow bezels make it look clean and catching to the eye.
I personally like the fact it's not bulky at all and quite suited for those programmers who are limited on office space.
Other than that, it offers a full-HD 1080p visual experience. The images through it are just gorgeous. Compared to some of the best size monitors for programming, they are vivid & detailed and can be used for office work other than coding. Hp says that its viewing angles are held together nicely, and that's completely true.
As far as the adjustment goes, it's easy as you like. It's tiltable up to 30°, with dual viewing modes (landscape & portrait) for a complete experience.
You will also love the fact that setting up the HP VH240a is a breeze, and within mere minutes, it will be up and running. The only other drawback I could think of this vertical monitor is its lack of connectivity ports.
There are only an HDMI and a VGA connector which is really a bummer. However, if you take into account its real-time performance, this under $300 machine is worth the investment.
| | |
| --- | --- |
|                   PROS |                      CONS |
| Decent screen specs | Suitable mostly for low-profile desks |
| An ergonomic thin-bezel design | Limited connectivity ports |
| Easy to put together and use |   |
KEY FEATURES
High-end gaming monitor from SAMSUNG with a 165hz refresh rate panel
Ultra-clarity with true to the life colors thanks to the HDR10 configuration
21:9 aspect ratio gives you plenty of room for adjustment
Eliminates input lag, while the G-sync technology stamp out any flickering
QHD resolution allows for a better picture quality
A lot of programmers these days tend to rely on gaming monitors as their daily drivers. I mean, why not? They have a good aspect ratio, a higher refresh rate, and a couple of innovative technologies that are totally worth the money in 2022.
On top of that, they come with an HDR experience to make the visuals true to the world. If this somehow intrigues you, then you should definitely look into the SAMSUNG LS27.
It's a 27inch ultra-wide monitor that is bound to deliver crystal clear images even in the most demanding tasks. What makes it separate from the rest is its 165Hz refresh rate panel, which provides excellent results when paired with a compatible GPU. Programmers will also like the fact that it has a small form factor and only weighs in around 14pounds.
It won't take much space on your desk setup and maintain its minimalistic look. The SAMSUNG LS27 is also not a VA panel, which means more viewing angles and better contrast.
You will also love that this monitor is fully compatible with HDR10. This allows it to display greater color accuracy at any given condition so that you won't miss out on even the smallest lines of code.
Also, if you like to take casual gaming with programming, then this is the monitor to invest in. Its gaming performance is in part with some of the over-priced displays on the market.
With its G-Sync support, you won't have to worry about stuttering or image tearing anymore. As long as you have a suitable GPU, it won't disappoint.
The only disadvantage it has is that you won't be able to adjust the stand much. Sure, it's a vertical monitor for coding, so the height is somewhat adjustable, but nothing more than that.
| | |
| --- | --- |
|                   PROS |                      CONS |
| Among the best monitors for coding Reddit | A fair amount of backlight bleed |
| IPS panel with QHD resolution | Lack of built-in speakers |
| G-sync compatible |   |
KEY FEATURES
It comes in a narrow-bezel frameless design and offers WQHD resolution
27-inch standardized form factor with 100% sRGB & color gamut
Interchangeable color parameters thanks to ASUS ProArt Preset
Flexible port selection with separate HDMI and audio jack
Tilt & swivel support for maximum adjustment
Color-accurate monitors are quite hard to find these days, and the reason because of it is the competition. One such company that very often disappoints users is no other than ASUS.
This one is their 27inch all-purpose monitor, which has a lot stored even at sub $300. It is aimed predominantly towards creative professionals, so the overall quality is substantial, as one might expect.
It comes with a full IPS panel with a 75 Hz refresh rate followed by a couple of adaptive sync technologies.
The thing that users love most about this product is that both the sRGB and the white color gamut stand at 100%. If you have a hard time seeing pixels, rest assured that the ASUS PA27QV will surpass your expectations.
Another great feature is that it comes pre-calibrated, meaning you can use it right off the bat. There is no time to waste on assembling or setting up the stand.
Speaking of which, its built-in stand is quite ergonomic and will allow you to set up the height, angle, and rotation to the fullest. Whether you like to sit straight or slouch, it will have you covered.
In terms of ports, there isn't a single IPS monitor for coding which can compete with the ASUS PA27. With 4 USB 3.0 ports, an HDMI, and a DisplayPort, as well as a dual-link DVI-D connection, you will be able to maintain multiple peripherals.
There is also the feature of ProArt Preset, which provides multiple modes for quick on-screen adjustments.
| | |
| --- | --- |
|                   PROS |                      CONS |
| Delivers bright and vivid images | Not ideal for dark-room viewing (low contrast) |
| Minimizes eye strain and fatigue | Not recommended for side gaming |
| Factory calibration |   |
How to Choose the Right IPS Monitor for Coding -Buyer's Guide
Buying the best monitor for programming is not simple as one might expect. This is because each developer has its own needs and preferences, which usually do not replicate for others.
That's why I have compiled a list of things that even the most basic coding monitor should definitely have. So, take a look at them and decide whether or not your next purchase has access to such things or not.
1)   Size
The main aspect of the best budget monitor for programming is its overall size. If the given display size is too small, it can have a damaging effect on your eyes.
So, size-wise, you want something that is pretty wide because usually, as a programmer, you will be using several different windows at once. Try to look for at least 27inch as a standard display screen. That's like the least minimum for a monitor that I would recommend.
That's a pretty good size, and I feel most coders or even developers won't have to face eyestrain. This size is also suited for a dual monitor setup, which will help you open different things on multiple screens. Usually, you will be googling a lot of stuff and working on the stack or visual studio code. So, keep that in mind before making a purchase.
2)   Resolution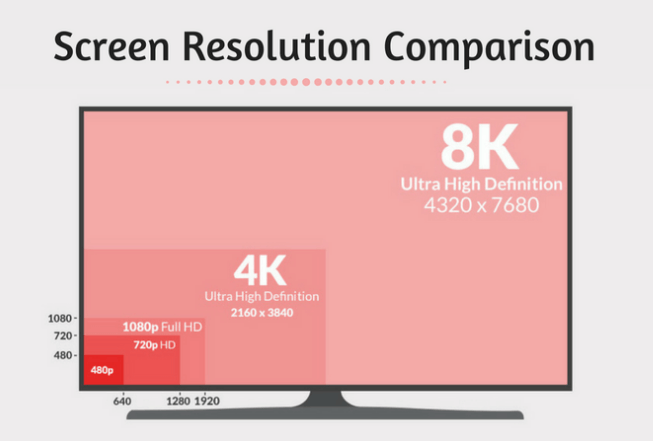 Screen resolution is also important when you're hunting for the best monitors for coding Reddit.
It measures the number of pixels that are to be displayed on your screen.
Monitors with greater resolution will give you better clarity and more real estate as compared to the ones without it.
You don't want to squint your eyes as your read and write long lines of code, and for that, I suggest 1080p or even 4K.
These screens are quite cheap these days, and you will probably get a good bargain on them online.
3)   Refresh rate
Refresh rate is basically a measure of frequency through which the screen updates the information. You will find this spec as "Hz" on any given site.
Now the general notion behind refresh rate is that "the higher, the better."
As long as you can afford the best programming monitor, nothing can stop you from having the perfect refresh rate. As a recommendation, look for anything with at least 60Hz.
Anything lower than that will make your visuals look choppy and less smooth, which of course, you don't want as a programmer. If you want a monitor for casual gaming as well, then 75Hz is basically a sweet spot.  
Final Verdict
Ok, so this concludes my personal list of the best budget IPS monitors for programming. Now, the million-dollar question is, which one to actually buy in 2022? Well, if you want a decent office monitor that doesn't break the bank while still providing an optimal level of performance, then the best option you have is Dell S27QS 27 Inch.
It addresses all of the issues raised in the buyer's guide and can get you up and running in no time. However, if you want a little more adaptability, the LG 34WN Ultra-Wide or HP VH240a are both decent options.