Choose the very best mouse for programming to perform coding tasks much easier.
It's a no-brainer to guess coding is one of the hectic jobs. Only a few can bear the actual efforts that coding puts on a human body- muscle stress is a common problem.
A mouse is a very important peripheral for a coder. Because it's used most of the time as you definitely need to move the mouse cursor around.
And choosing the best mouse is also important to improve your programming skills. Not only because you will get precise control over the cursor but also according to a study, a poor mouse can have negative impacts on your body.
Therefore, choosing a mouse with comfort in mind should be given priority.
---
best mice for programming
Lastly, a regular mouse but with comfort in mind as the design is slim and rounded so it makes a good grip.
Related:
See our top-picked gaming mice.
Want a mouse e for big hands? see our best mice for big hands.
These are some of the tools that programmers genuinely use to create and compile code in the long run.
Key Features
The best wireless mouse for programmers in 2022
Incorporated with an ultra-precision mag speed scroll wheel
Operates under 2.4 GHz wireless technology
Available with cross-platform compatibility
Designed for professional workflow
Starting our picks at the first spot, we have the overall best wireless mouse for programmers, the Logitech MX Master 3.
If you need a performance-driven mouse under budget, that can provide maximum comfort for your long programming sessions, then you can't go wrong with getting this product.
You might've realized by now that Logitech MX Master 3 is extremely popular among creators across the board. By looking at the number of reviews it has on Amazon.
The MX Master 3 is a complete unit that won't seem outdated in the near future, from design to features. Now, let's take a glance, at what makes it stand out from the rest;
Build Quality
As expected, the Logitech MX Master 3 is an ergonomic mouse that is fairly large for the most part.
Its design feels quite solid and high-quality, and so does its scroll wheel.
Logitech explicitly used soft plastic in its making so most professionals, including programmers, won't feel stressed out in the long run.
On top of that, its design won't attract fingerprints and allow you to transition between your grip styles seamlessly.
Like any other wireless mouse for programmers, it includes multiple scroll wheels, which are made from aluminum to make scrolling through the long text of code very premium and precise.
You will love its included thumb support which also serves as a configurable switch for multiple functions. This makes it the best choice for any software developer out there.
Important Aspects
MX mice were always popular among creators, designers, and other professionals, and for a very good reason. They come equipped with a wide plethora of features, which makes programming easy as it gets.
For once, you will get forward and back side buttons which are entirely customizable in Logitech software.
In addition to that, there is also a handy LED indicator to keep you updated about the battery and pairing process. It functions under a dark field 4000 DPI sensor, which is quite potent for any kind of workflow.
Another cool feature that is worth talking about is its multi-system pairing. Now, you can pair up to three devices with just a push of a button.
It uses a USB-Type three connection which can give you up to three hours of usage. Choose MX Master 3 from two intuitive color patterns and get started with your coding journey!
| | |
| --- | --- |
|                   PROS |                      CONS |
| Best wireless mouse for productivity | Some users report multi-device pairing issues |
| Comfortable design and premium buttons | Not ideal for programmers with small hands |
| Lightweight and accurate |   |
Key Features
Among the best mouse for programming and gaming
Up to 8 Programmable Buttons with extended precision
Latest innovation among wireless mice for productivity
Sleek and simplistic design with quality gripping
It features a cutting-edge 5G sensor
When it comes to quality keyboards and mice for programming, one of the companies that stand out from the rest is none other than Razer.
They have produced some top-of-the-line PC accessories for quite some time now, and their latest innovation, i.e., the Pro Click, is no exception to that.
At first glance, it's a productivity mouse that is designed with professionalism in mind.
Coming at just under $100, it's also an affordable option for programmers that are just starting out. No matter what your preferences are, this regular-designed wireless mouse is best for programmers.
Plus, it got 8 extra buttons on its body that you can assign your way.
If you aim to code for long hours and need a reliable unit, then I can certainly guarantee that the Razer Pro Click won't let you down.
Build Quality
It comes with a futuristic design that looks pleasing, especially when accompanied by an RGB-less setup.
Also, it's designed with right-handers in mind, so left-handed folks won't find it suitable.
Another cool thing about its design is that it is titled a bit upward. This will prevent your wrist from sagging as you compile dozens of lines of code.
In terms of materials, this budget accessory uses textured rubber patting on the sides while the front body is lined up with premium plastic.
The mouse itself is lightweight at just 5.3 ounces, which further adds an extra bit of comfort for programmers.
Important Aspects
The reason why it's the best mouse for programming in 2021 is because of some high-end features. The Razer Pro Click is accompanied by a 5G advanced optical sensor (with up to 16,000 DPI) which can easily outclass its competition.
Most programmers will be happy with its sensor precision but keep in mind that it may feel a bit snappier due to its reduced weight. Like MX Master 3, you will get multi-host connectivity to pair with up to 4 devices at once instantly.
Other than that, it has eight programmable buttons, which is quite useful if you aim to game on it as a side hobby.
They are independently programmable, so assigning macros will be child play. Additionally, its battery can last up to 400 hours on Bluetooth pairing, which is quite fascinating for professional workflows.
| | |
| --- | --- |
|                   PROS |                      CONS |
| A simplistic design and a sturdy body | Despite a solid claim, its battery performance is not ideal |
| It works on both Windows & macOS | Lack of scroll wheel customization |
| Programming mice with added durability |   |
Key Features
Easily the best mouse for programming on mac
Compatible with the majority of the latest and previous-gen iPad
Accompanied with Multi-Touch surface support
Lighter ergonomics with sleek 1-to-1 grip
Fast charging enabled
If you're searching for the most popular productivity mice on Amazon in 2021, then look no further as the Apple Magic Mouse is your one-stop-shop.
It is a portable option for many programmers who are looking for a mouse to carry around easily.
No matter what type of coding skill you possess, this budget-oriented productivity accessory from Apple is good to go!
The great thing about this device is its over-the-top mac compatibility. So, for those of you who own, let's say, a 2nd or 3rd gen iMac or iPad and need to complete their collection, then the Apple Magic Mouse 2 is worth the investment.
There are also a few improvements regarding its predecessor, so let's check out how it will stack against the competition.
Build Quality
As expected from Apple standard, the Magic Mouse 2 looks quite premium at first glance. Its body is made from a glossy plastic cover which gives it a quality feel and helps it stand against some of the high-end models on the list.
Besides that, the rear portion is complemented by fine-grade aluminum, which protects it from subtle wear and tears. Although the polished top sounds good on paper, it isn't scratch-resistant, so you need to take some care in handling it.
Ergonomically speaking, the Apple Magic Mouse 2 is perfect for any programming enthusiasts with basic needs.
The front portion is tilted at an angle near the surface so your palm can rest directly on the body, giving you maximum comfort during your coding sessions.
However, users with large hands may find it inconvenient as it's too small and not angled enough for the palm.
Important Aspects
The Apple Magic Mouse 2 takes a completely different approach from your traditional gaming mice. There are no visible buttons on the outside, including a mechanical scroll wheel, making it a simplistic companion for those who like to travel.
As for the other functions, it has a multi-touch surface for instant navigation between web pages as well as long documents. It's also completely rechargeable, so there is no need to change the AA batteries each time it runs out of juice.
In terms of tracking, the Apple Magic Mouse 2 isn't as astonishing as someone would expect. Although, if the use case is programming, then you can rest assured about its performance.
| | |
| --- | --- |
|                   PROS |                      CONS |
| Highly portable mouse for programming | It lacks a mechanical scroll wheel |
| It doesn't rely on traditional batteries | It's not the most precise Mice for Programming |
| Perfect size for small hands |   |
Key Features
It comes in a unique ambidextrous design for max comfort
Plug & play compatibility with most of the operating systems
Six programmable buttons with intuitive position and interface
Stats are displayed via pointer speed indicators
Improved thumb rest for additional support
Wrist pain is something that many creative people, including programmers, experience on a regular basis, and it can be very irritating and slow down productivity.
The main reason for this is because traditional equipment such as mice is used.
So, to tackle this issue, we gladly present the number 4th product on our list that is VM4R VerticalMouse, from Evoluent. With its over-the-top design, it caters to the needs of professionals in need of hand comfort.
The great thing about this mouse for programmers is that it puts your wrist in a unique position, so you will be less likely to develop injuries.
On top of that, it features a couple of unique attributes which benefit both designers and software developers in the long run.
Let's go through some of the reasons why it's one of the best in the industry:
Build Quality
Like any other mouse for programming and gaming, the Evoluent VM4R follows an ergonomic body that is easy to incorporate into your daily tasks.
There are two sizes available with this model so make sure to pick the one that will fit equally in your hands.
Speaking of size, it's definitely on the large side of things. Lengthwise it accommodates 8cm, while its width makes up 9cm.
If you are someone with normal-sized hands, then you won't have to worry at all.
Moving to the design, Evoluent VM4R is something worth the buck.
Its whole body is backed by plain plastic, while the thumb-rest area is surrounded with aluminum padding for extra ease.
You will find that the verticality of its ergonomics will put your hands in an upright neutral position, which you won't easily find in most ambidextrous mice.
Important Aspects
Now, let's talk about some of the prime features of these ergonomic mice.
First of all, there is a sensitivity locker that enables you to adjust the device's responsiveness in mere seconds.
There is even an LED indicator near the front, which further scales down the DPI. On the right side, you will find that it has three standard buttons.
The central one of which is surprisingly unique as it has the automatic function to open the weblinks in the new tab. 
Other noticeable features include plug & play compatibility as well as support for both Windows & Mac devices.
| | |
| --- | --- |
|                   PROS |                      CONS |
| It features a hyper-aggressive design | Not preferred for left-handers |
| LED sensitivity bar | It requires a wired USB connection |
| Comfortable thumb rest |   |
Key Features
One of the finest trackball mice for productivity by Logitech
Featured with 2.4 GHz wireless support for added precision
It uses single AA batteries, which remain dependable for up to 18months
Sculpted design lets you code with ease
Pairable with six compatible devices
If you are a die-hard fan of old-school trackball mice and prefer to use them in your coding project, then the next product on our review will suit your liking, the Logitech M570 Wireless.
Available at just under $40, the Logitech M570 is beneficial not only for programmers but every creative or professional who uses their computer system on a daily basis.
With this beast of a peripheral, you get the precision of typical gaming mice and the comfort of ergonomic mice. Although it takes a bit of time to get used to its movement once you get the hang of it, it won't disappoint.
Build Quality
Logitech M570 Wireless is no doubt a unique mouse with solid build quality and pleasing aesthetics.
As compared to any traditional mouse for programmers, you will get the comfort of using the trackball to move the cursor across the screen.
This will keep your hands in a natural position and protect them from any wrist pain during long hours of a coding session.
Conversely, the Logitech M570 Wireless Trackball Mouse is built like a tank.
The overall body is made from smooth plastic, while rubber grips accompany the bottom portion to give it a sturdy look.
With this device, you will get the standard right and left click buttons followed by a rubber-sided scroll wheel. Other than that, there are forward and back buttons for quick access in web browsing.
Important Aspects
One of the main selling points of the Logitech M570 is its high-end compatibility. Whether you're a Windows, Linux or Mac-based programmer, it will work just fine.
Just set up the unifying receivers with your preferred device, and it is ready to go. Another thing that is worth talking about is its premium wireless capability.
Based on your workflow, you can use it approximately 30feet away from your system.
As we know, quality performance comes with quality tracking. The sensor used within the Logitech M570 is powerful enough to work on any surface without any complication.
You can literally move it on any exterior, and it won't disappoint. You will also praise how portable and lightweight this mouse is and how effective its battery timing is. On a single AA battery, it can work for up to 18months.
| | |
| --- | --- |
|                   PROS |                      CONS |
| Removes any strain during hand movement | You will need to replace AA batteries |
| Based on a unifying receiver connection | It takes a little time before you get used to |
| Long-lasting battery |   |
Key Features
Compatible with Delta Zero sensor technology for accurate tracking
Approximately 250h of battery life with power-saving mode
One of the best mice for programming on mac
Made explicitly for a lag-free wireless experience
A wide plethora of programmable buttons
Logitech has always made some of the best gaming accessories on the market, which stand out from the rest in terms of quality, efficiency, and ease of use.
This particular model is one of their earliest products that was launched back in 2013.
However, this doesn't mean that it can't be used for professional workflow, and with a little bit of configuration, it can easily be the best Logitech mouse for programming software.
Let's take a glance at some of the things in which Logitech G602 Lag-Free excels.
Build Quality
The interesting thing about this mouse for programmers has been a best seller for Logitech, and that's because of its top-of-the-line build quality.
It's made from premium-tier plastic with subtle aluminum finishing at the backend.
The overall design is also kind of nice, considering this is a 7years old Logitech mouse.
Besides that, the button placement is also quite efficient, and you won't feel strained out even after long hours of a coding session.
This could be an ideal option if you are in a profession where you do a lot of computer work like graphic designing, video editing, or coding.
It won't have any over-the-top ergonomics like most gaming mice, but it won't let you down when it comes to longevity.
Important Aspects
As the name implies, the Logitech G602 is a wireless lag-free productivity mouse. This means you will be going to deal with non-reusable batteries.
However, on a brighter note, it does seem to be pretty efficient in terms of its battery performance, so you won't have to worry much.
It comes equipped with 2x AA batteries with 250hours+ usability, as expected from Logitech's best seller.
On top of that, it shares 11 fully programmable buttons, which you can set according to your desired mouse programming software.
In performance mode, it can give you 1milisecond of latency along with 500MHz of polling rate. On paper, this can deliver some serious performance.
| | |
| --- | --- |
|                   PROS |                      CONS |
| Suited for software developers and occasional gamers | It uses Logitech's G-hub software which lacks many features |
| Solid build quality & ergonomics | It runs on an outdated hardware |
| Multiple DPI settings |   |
4 Types of mouse for programmers:
Vertical mouse:
For programmers who want to feel comfortable, should opt for this type of mouse. They are vertical means your standard shape of hands can easily adopt it, it feels so natural to use this mouse.
---
Wired or wireless mouse: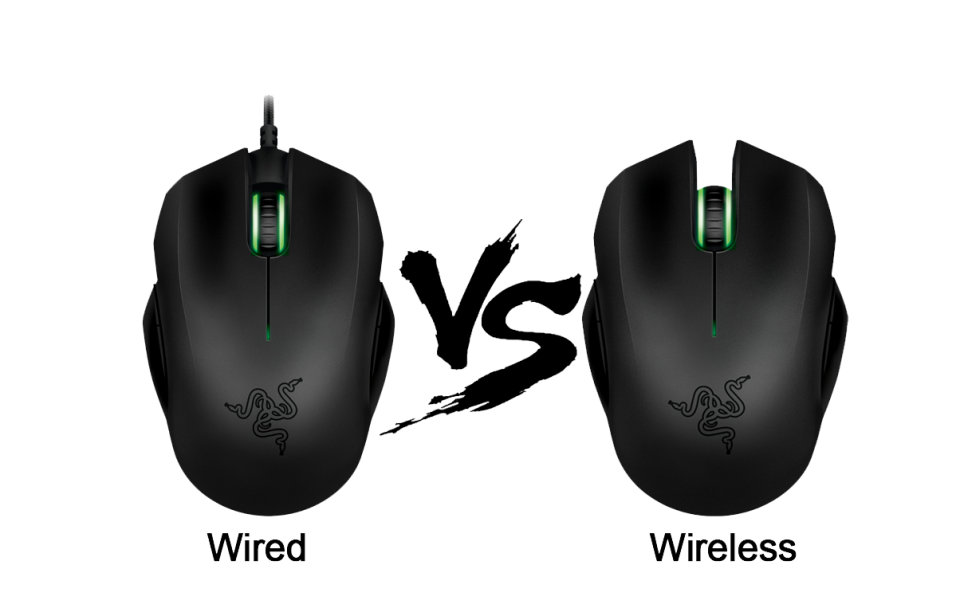 As the name suggests, wired mice have wired for connectivity while wireless mice connect via Bluetooth. Each has its own pros and cons, for instance, wired mice tend to have a better response rate while wireless mice are a bit slower. For programming, I would suggest wireless mice as they can work from a larger distance.
---
Trackball mouse:
For programmers who want to move the cursor without moving their arms. These trackball mice are the best choice for them. Simply, put your thumb on the trackball to easily move the cursor around.
---
Mouse with extra buttons.
If you use shortcuts too often as in the programming field some shortcuts are used more often. redo, copy, paste, so this type of mouse has buttons that can be programmed for specific shortcuts.
Conclusion
This concludes our list OF the overall best mouse for programming & productivity in 2021.
Before you buy yourself a new mouse, consider that many professionals, including programmers, spend a lot of time in front of their computer screens.
This means that they are more likely to be facing hand/palm strains or sometimes injuries.
You want a model that is not only feature-proof but also comfortable to use in the long run.
It should have things like palm support as well as an ambidextrous layout to give you that added peace of mind that you rightfully deserve.
Also, do not overspend on things like RGB unless you are one of those go-getters!
Also read 7 Best Laptops Under $500 (With I5 Chipset) In 2021 & Top 6: Best Gaming Mouse For Big Hands.
FAQ's
Q1, Are trackball mice great for programming in 2022?
Trackball mice were always the best choice for professional editors and office workers due to their maximum comfort and great level of support.
So, if you have the budget and want to try out something new, then sure, buy them for coding.
Q2, Who can be regarded as the best programmer of all time?
Dennis Ritchie (an American computer scientist) can easily be regarded as one of the greatest programmers of all time.
He developed Unix operating system, along with the C programming language.